Discovery Loss Prevention Services

In a complex world, Discovery Loss Prevention Services provides answers and assurance. For the last several years we have helped our clients safeguard their physical, financial and personal assets. We have the expertise in investigations, pre-employment background screening, awareness and safety programs as well as business and personal client solutions. Today Discovery Loss Prevention Services offers corporations, small and independent business owners as well as individuals a full spectrum of value-added services to decrease their risk and enhance their success.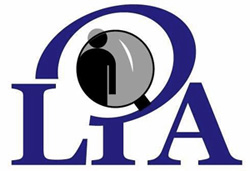 Discovery Loss Prevention Services is a California Corporation has drawn many of the top consultants that the investigative field has to offer. These consultants are from the top ranks of their respective businesses and can service clients nationwide. Our diverse expertise along with our broad industry experience enables us to assess and address our clients' risk from not only a nationwide, but also a multidisciplinary perspective.
Discovery Loss Prevention Services' mission is simply to safeguard our clients' employees, facilities, and assets. We recommend practical and integrated solutions to deter, detect and respond to various risk issues. Discovery Loss Prevention Services is committed to assisting our clients with the many faces of risk as well as the negative risk that arises from situations such as fraud or threats to physical security.
DLPS since its inception has become the premier provider of investigative and pre-employment background screening services. DLPS believes in partnering with clients to make the pre-employment screening and investigation process work on their behalf. Servicing a national clientele with the expertise gained through experience, DLPS has become one of the country's top providers of pre-employment background screening and investigation services.
DLPS is licensed in the State of California and Oklahoma. DLPS is a member of the California Association of Licensed Investigators, and is also a member of American Society of Industrial Security and National Retail Federation.